FIL-K Entertainment is…
a post production / production facility located in Phnom Penh, the capital of Cambodia opened in August of 2015.
Developed by a Japanese producer / director who has more than 25 years of experience in production,
FIL-K Entertainment offers international standards and supports for local filmmakers
to bring their work to the next level.
Starting with

Khmer subtitles

and 

dubbing

…
for Japanese animation for Cambodian TV broadcasting in 2014,
we decided to participate more to the Film / TV industry in Cambodia was growing rapidly.
FIL-K Entertainment is the technical partner for Japanese Film Festival – Cambodia.
FIL-K Entertainment is the only

professional standard

 facility…
with the 5.1ch Sound Design & Mix studio with Pro Tools HD, the ADR & stereo mix studio,
the Editing and Visual Effects with Final Cut & After Effects,
Color Grading system with Davinch Resolve and the DCP mastering system with the industry standard, Easy DCP.
We will start more post production services soon such as, Foley for sound effects.
FIL-K Entertainment is also a

one stop solution

…
for digital movie products such as TV shows, TVCs, music videos and promotional videos.
We are proud to offer the production services based on the experience in Japan.
FIL-K Entertainment is the only

distributor

…
connecting Cambodia and Japan for the Film and TV content business.
We bring Japanese Film & TV contents to Cambodia and distribute Cambodian Films to Japan.
The strong power of visual products is our motivation for our business.
We love it and we believe it.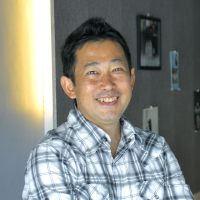 Satoshi Sugano
Producer / Director / Editor
As a TV producer and a director in Japan, Satoshi Sugano created music TV shows and made DVDs, promotional videos and more than 100 TVC.
Read more...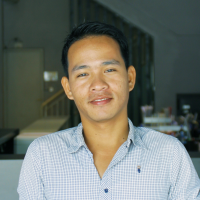 Doung Sarakpich
Dubbing & Subtitle Producer / Director
As a Khmer dubbing book writer and Khmer subtitle editor, Doung participated in the localization of Japanese animations such as Doraemon and Shin Chan.
Read more...
Partner Team Members
–Ly Chantha(partner Dubbing Director)
–Phen Ansovath (partner Sound Engineer)